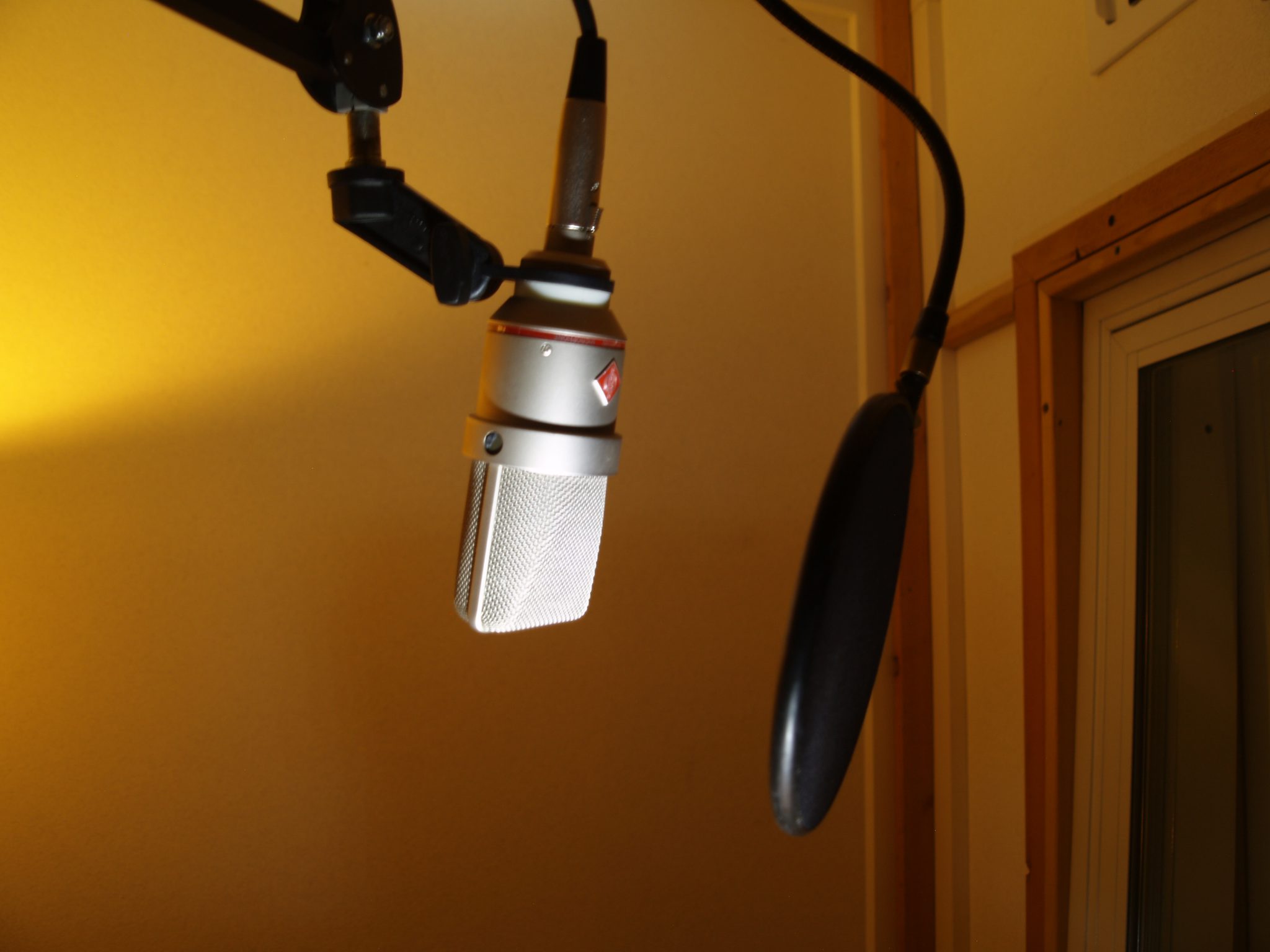 I am sure there are a lot of you wondering about the best pop filter placement to get great results from this simple tool. I have already talked about the importance of using a pop filter  and why it may be the biggest bang for your buck in the studio.
But in order for anything to be effective, it needs to be used in the correct way.
I have one simple rule for using pop filters, and I call it The One Fist Rule. It is a very fast and easy process for getting a great first take.
Have you figured it out yet?
Pop Filter Placement
That's right, if you can fit your closed fist, from thumb to pinky, between your microphone and your pop filter, you will get the best results for your voice or vocal work.
Now, this may require some slight adjustment depending on the style of read or vocal, but that is where I always start with pop filter placement.
If you have been putting your pop filter right up against your microphone you are probably going to have some problems with my One Fist Rule.
You're going to find that you don't think you sound as deep as you are used to. And that's because of a phenomenon called proximity effect.
Proximity effect is just as it sounds, the effect your voice has on a mic if it is in too close proximity to the microphone's capsule.
The result you will get is an unnatural low-frequency signal, which you may think makes you sound more rich and warm.
But in reality, it makes you sound in a way that you don't really sound and it adds a lot of unnecessary low end to your track. There may be certain applications where that is desirable, especially in music, but much less so in spoken word.
Watch this short "actions speak louder than words" video.
Pop Filter Placement-Here's What's Happening
As I've mentioned before in Why Use a Pop Filter?, as sound and air pass through the filter, the material absorbs some airflow and disperses it across the filter itself as well as on the other side.
Without that additional space in between the pop filter and the mic, you run a much higher risk of plosives still getting through.
Let me ask you this.
Would you rather be standing right in front of a shotgun blast or further away from it?
If you have the muzzle of a shotgun right up against your face you can pretty much guarantee you're going to get the full force of that blast.
Every single pellet is going to make contact.
But if you were a good distance away, those pellets would start to disperse and spread out as the travel distance increased. You may only have to deal with 20% of those pellets.
Well, we are talking about the same principle here but obviously on a much smaller scale.
Try the One Fist Rule for proper pop filter placement on your next project and you will find that you have much more control over the recording, and your voice-over or vocal will sit better in the mix and sound much more natural.
And if you like to get right up on the filter you will have a much better chance of taming those plosives if it's farther away from the mic.
Feel free to leave a comment or drop me a message with your results and tell me if it is helping you get better recordings.