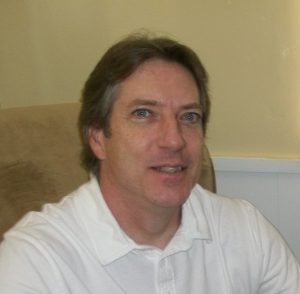 My name is Jim Sherry, and I have been in the voice-over industry for nearly 20 years as an audio engineer.

I have recorded thousands of voice artists for spoken word productions including men, women, and children of all ages, from the guy next door to a countless host of celebrities.
I have even recorded  a singing fish. And, if I do say so myself, it was the best recording of a singing fish I have ever heard.
Over the years, voice work has changed dramatically. No longer do voice artists have to travel all over town from studio to studio, factoring in drive time to schedule their day.
Many have taken the plunge to record  at home, with varying success.
But not everyone wants to be an engineer, and in fact, the technical challenge is the last thing most voice artists want to be thinking about when trying to record their voice at home.
I Can Help You
I have helped many voice artists over the years to set up their own home studio, as well as many who already had been recording their voice at home, but needed technical help to get past the frustrations that they ran into when it was not going as smoothly as they expected.
I can help you, too.
I can help you overcome your fears about recording your voice at home.
I can help you tackle the challenging technical issues.
I can even  help you become a better voice artist through tips and techniques that I have learned and created over my many years of experience with the best people in the industry.
As a singer, I started out recording at home in my teens and had been recording vocals for many years by the time I decided to pursue a formal education at The Conservatory of Recording Arts and Sciences, graduating from their Master Recording Program.
After being hired as a dubbing assistant at the finest commercial studio in Phoenix, I quickly rose through the ranks of engineer, senior engineer and then co-owner of Lambchops Studios with my partner, Susan Bolin.
We are now known as SPEAK HOUSE Audio, and today I have come full circle from where I started recording voice at home, with a full production, commercial home studio for the spoken word.
I am here for you, the striving voice artist, in any way that I can help you with your audio recording endeavors.
Jim