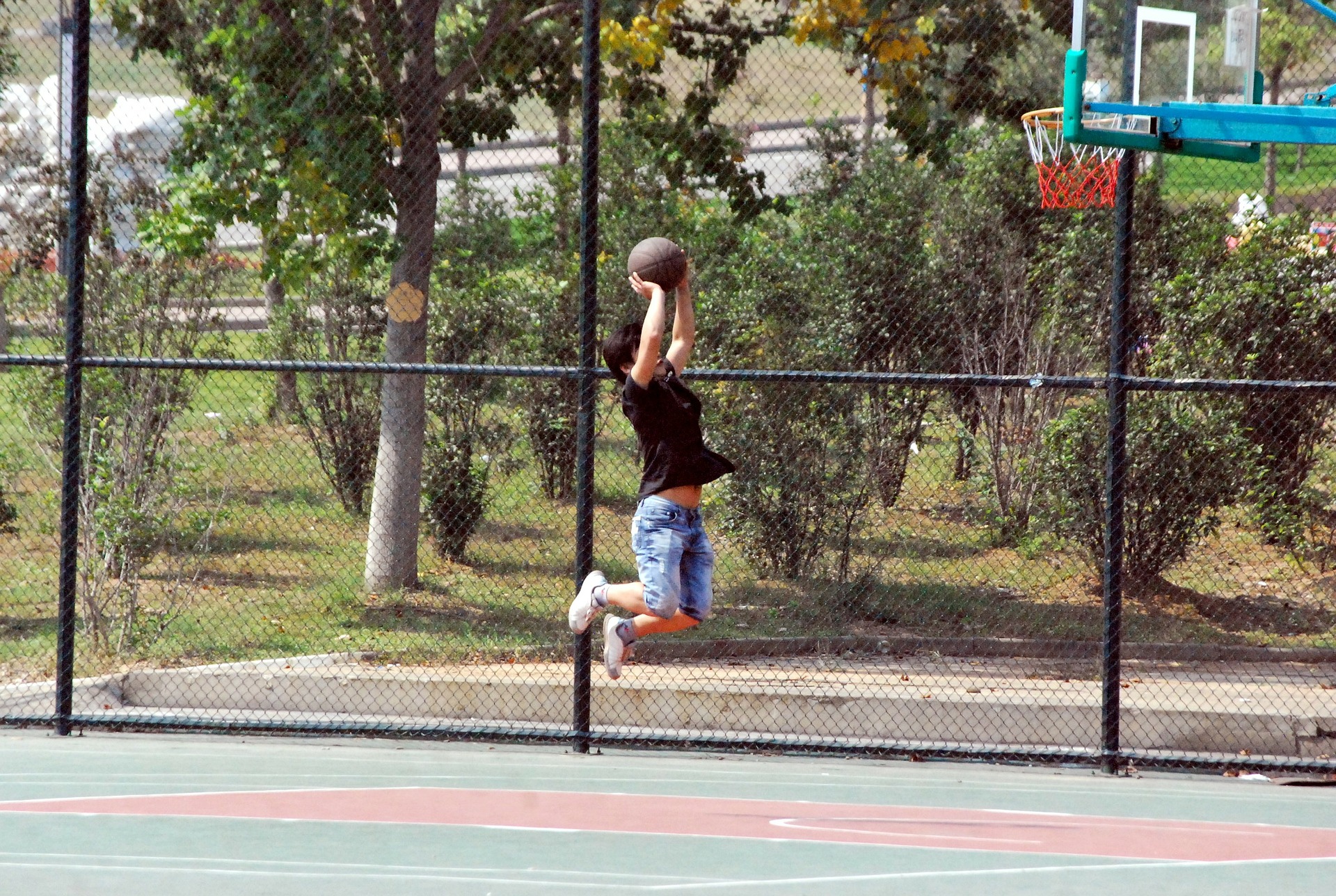 There Are Really Very Few Gifted People In The World
Tips and tricks are all over the internet. But practice is how you really make progress. Here are some of my favorite voice over practice exercises anyone can do that will help you get ahead in this competitive industry.
Nearly every talented person got that way because they went through a process of practicing to develop that skill. And if you enjoy doing something and become great at it, people say it's a natural gift that you have.
If a kid likes playing basketball all day long and later gets on the high school team and then goes on to the NBA, was he born with it?
No.
It's because he liked playing basketball all day long. All day long adds up to a lot of practice.
The same holds true for anything and everything. Voice work included.
Yes, you could have a great, unique voice. That you may have been gifted with.
But you have to know how to use it. And that takes practice.
If you're new to voice work, you don't yet have very much experience from sessions, so you need to create your own work. You need to create pseudo-sessions that you can use to improve your skill.
If you do already have experience, you can certainly see how keeping up on your game, when you are not actually being paid, will keep you in the position of being able to make more money.
---
Out Loud And Proud
To practice voice over skills, get into the habit of reading out loud daily for at least a half hour to an hour. That is about the average length of a voice over session.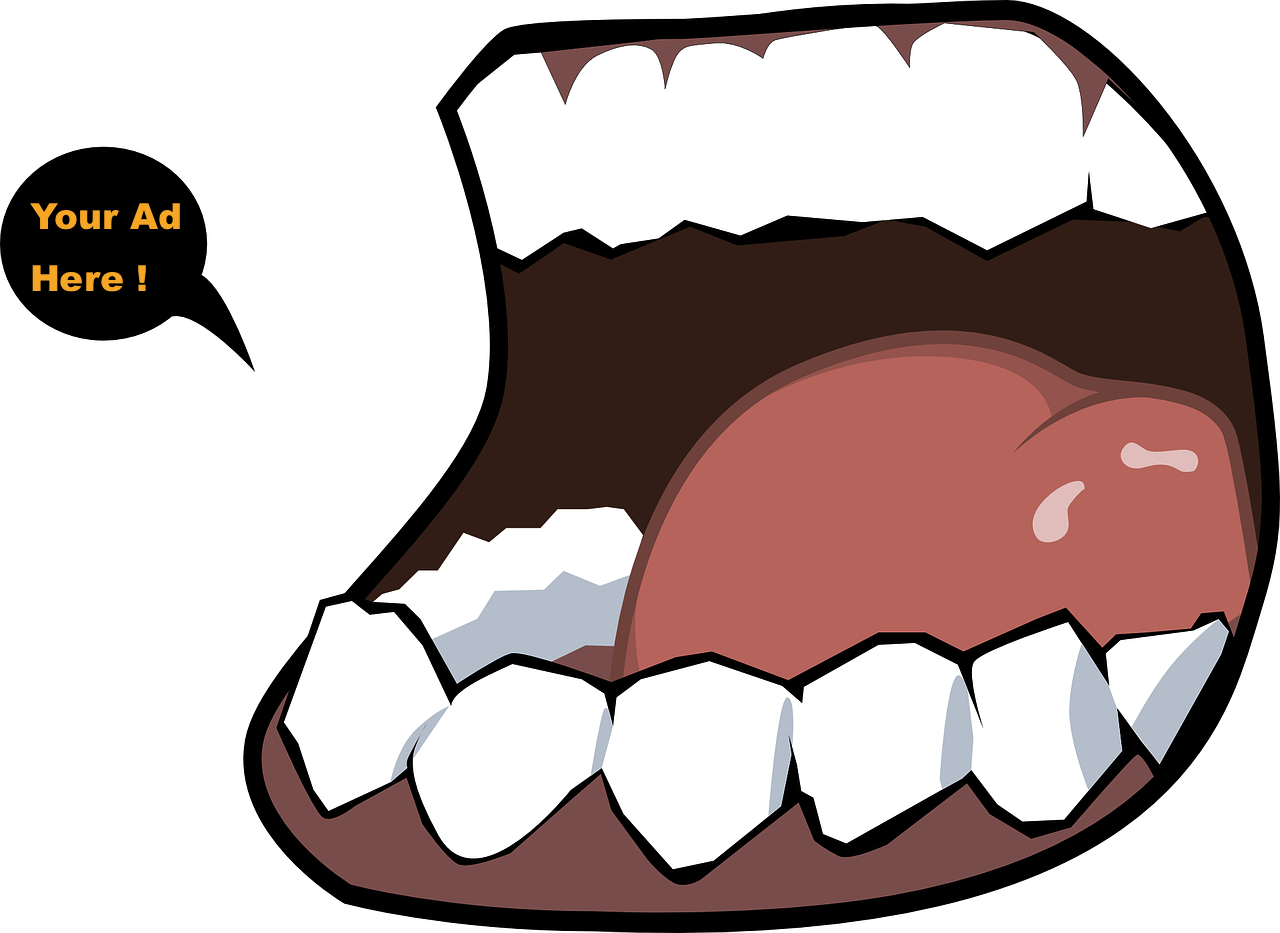 You don't have to narrow it down to just voice over scripts. Read ads and articles from magazines, internet news feeds, books, the ingredients of your tooth paste.
It doesn't matter what it is, as long as you are getting the practice in reading out loud.
The more diverse, the better.
I also recommend doing this, and many of these other techniques, with someone you trust to give you honest feedback.
Another opinion will help keep your mind open for direction from the many producers and engineers you'll be facing in the real world.
---
Forget About What Other People Think
Yes, I know what I just said about listening to other opinions, but this is different.
Not exactly an exercise but more of a state of mind to practice being in.
Back to the kid with the basketball. He is dodging and jumping and stealing the ball. He's strutting away from the net with his hands in the air. He's got other players all around him, we just can't see any of them.
He is re-creating a real game as he practices in his driveway.
The real beauty of it is he doesn't care what he looks like to us. And that makes it all the more enjoyable to watch.
Do you ever wonder why there are so many videos of voice talent at work on YouTube? For some reason, we are fascinated by it!
We get to see people becoming somebody else right before our eyes.
But it's a healthy kind of "creepy-weird". Not the multiple personality kind of stuff.
We enjoy witnessing a performance.
---
That Kid Is Acting Out!
But there's no need for a dose of Ritalin here.
Many voice talent refer to themselves as voice actors. And they should. Just simply reading copy is not going to cut it in many cases.
Now, I am going to spend some time on this one because it is so much more important than anything else.
You have to become the story teller for the copy. Just like that 10-year-old kid is acting out being in the NBA.
Actors are the best voice talent because they think, feel, and become the character the script is portraying.
I have seen "voice talent" come into my studio and I have seen actors come into my studio. I don't mean to ruffle anyone's feathers, but the actors have it, hands down.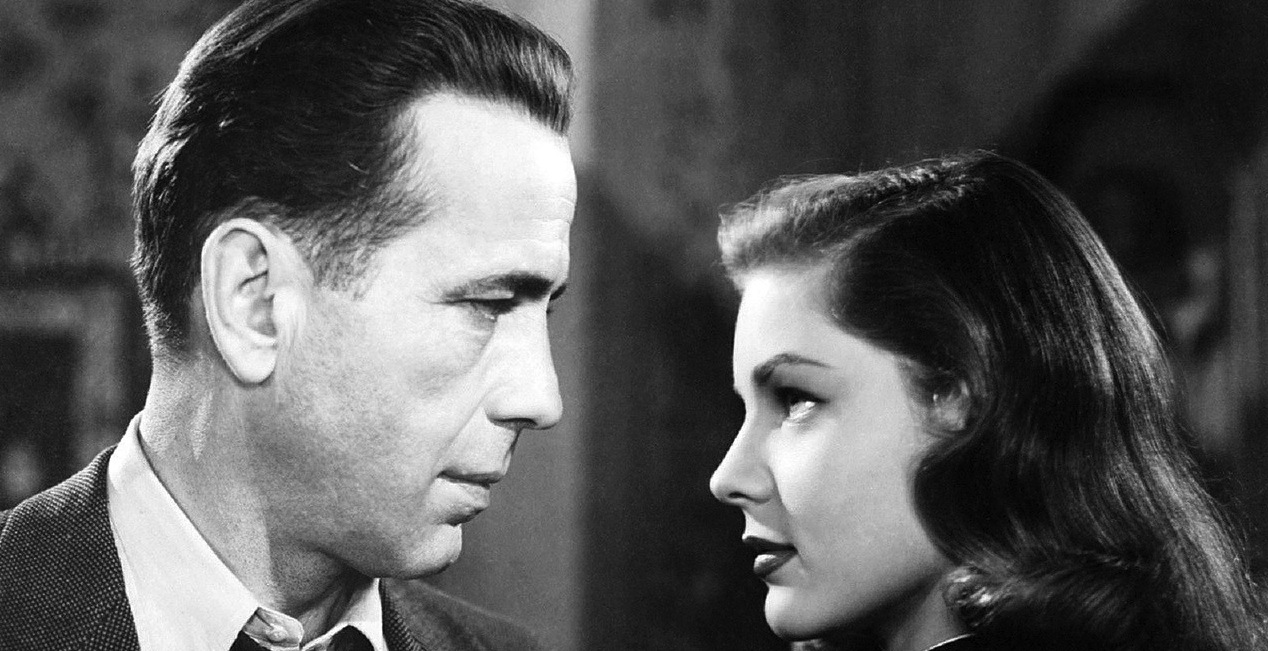 They take the time to think about what needs to be done before they open their mouth to record a take. They get into the character and block everything else out:
Nerves

Anxieties

Fear

Lunch

Bills

EVERYTHING!

 
If the producer or engineer says the next take number, or "ROLLING!", most voice talent abruptly start reading before there is time to turn off the talkback mic.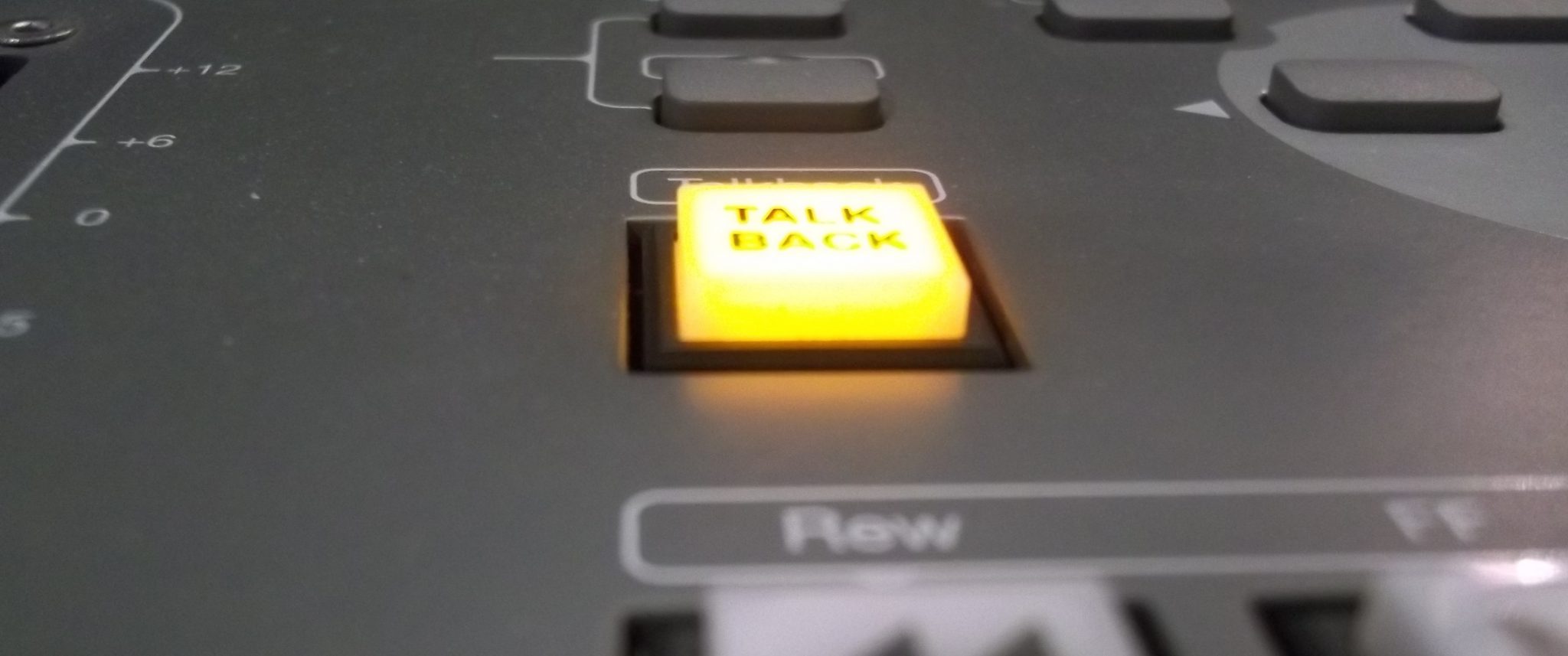 Actors will… well, act as if they didn't even hear you. There could be a minute of silence before the character comes out.
Actors take their time.
Taking five minutes to focus on finding the right character before any recording is done will actually speed up a session.
Rushing into each and every take is only going to lead to more and more frustration and anxiety and make things take much longer.
But don't get off track because of any of this.
You don't need to go off in the direction of taking a whole host of acting classes before you can get back to your voice career.
All you need to do is take the time to channel your inner child's ability to become who ever you want to be at any given moment. Without shame or embarrassment about how you might look.
(Think Basketball Kid)
If you were a character voice talent for Disney you would have no choice.
That's exactly what you would have to do!
One more word on this.
If you are one of the elite working from your home studio, don't work in your pajamas.
It is very difficult to get into character when you're half naked.
Alright, let's move on.
---
Playback Changes Everything

Record your practices and play them back. You will hear things in a much different way on playback when you are just listening and not trying to accomplish the perfect read.
There is a lot to focus on during a take. Listening to your read the same way any consumer would is going to allow you to hear what you could not hear while recording.
Some of the questions to ask yourself during playback:
How is my overall inflection?

Am I emphasizing the correct words?

Is my pace too relaxed or is it too frantic?

How is my enunciation?

Would I still be able to understand every syllable if there were music behind my voice?

What about in a room full of other distractions such as a busy home if this read were a commercial on the radio?

Do I believe this character or does it sound like bad acting?

Does it sound like I'm reading?
Not just while you're practicing, but playback is just as important in the studio. If you are getting feedback and direction about your previous take, have the engineer play it back and it will become crystal clear what the producer is talking about.
You can spend much more than that 30 seconds asking,
"What do you mean?"
---
Let The Mic Do The Amplifying
Many voice over talent think they need to rev themselves up and project more and raise the volume to get more energy. Or when their read is running a few seconds long, they suddenly get louder and frantic.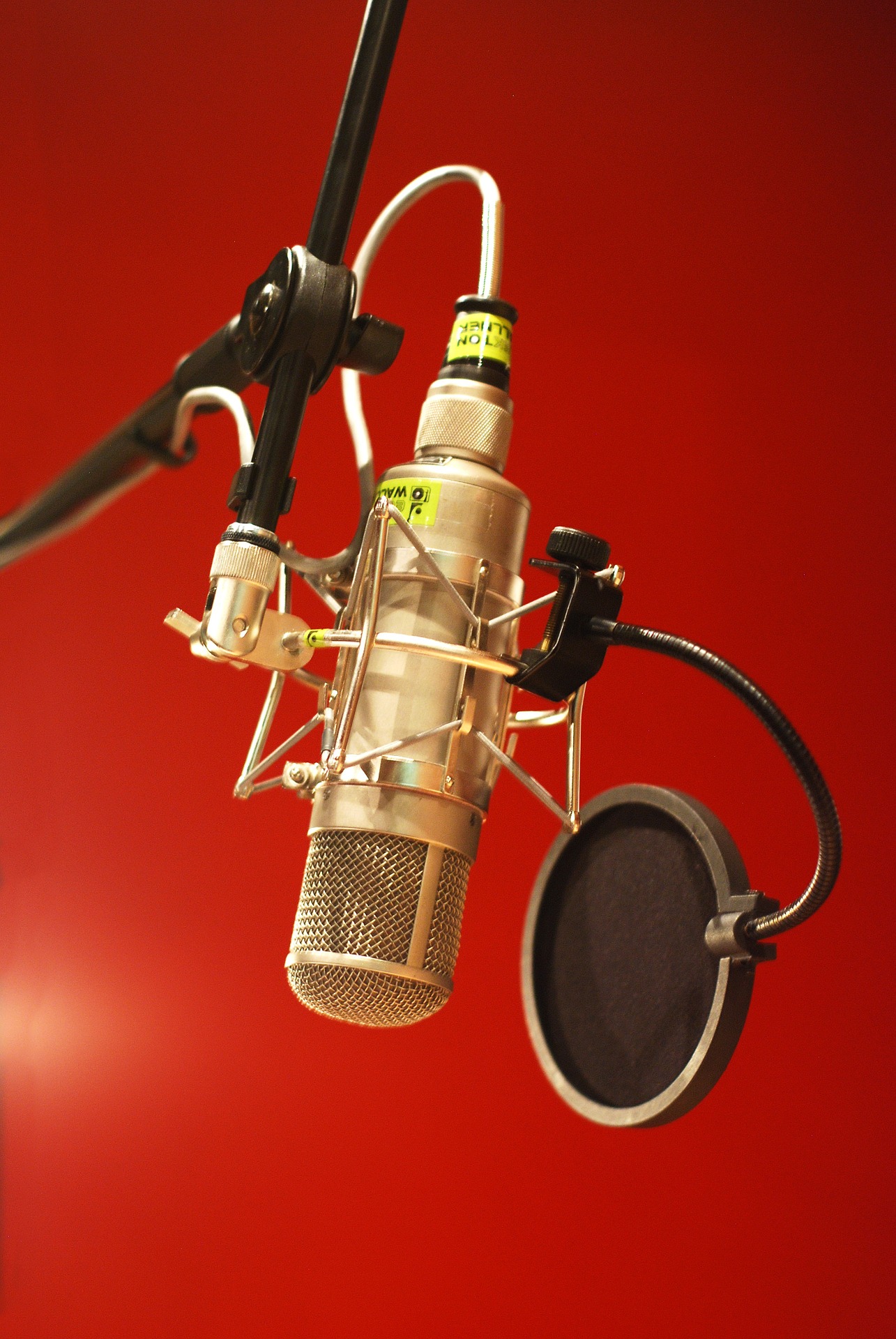 If you need to get more energy, try raising your pitch instead of trying to project more or be louder. The louder you get, the more breath you will have to take and the longer it will take you to get through the copy.
More energy through volume does not mean you can read faster.
This can work really well with some of the hard sell commercial spots where high energy is a staple.
Here's a good example of what I mean.
If you were telling a friend about a disagreement you heard in the parking lot, you wouldn't actually YELL the words you heard at your friend, would you?
Of course not. You would quickly be asked to calm down. Stop getting so excited.
Instead, you give the impression that you are getting excited by adjusting your pitch up a notch without having to raise your volume to the same degree that you heard during the disagreement.
Practice reading scripts with more excitement without physically using more energy to project louder. Remember, the more physical you are, the more air you will need, and the longer it takes to get to the next line.
A little bit more is fine, but you won't last very long over doing it for every take. You want to be light headed from your client's check, not from over exertion. And like I said, the read will be longer, not shorter.
---
Remember Your Grammar
Practice stretching your muscles by saying your vowels (A,E,I,O,U-and don't forget sometimes Y) with exaggerated facial expressions. This is a good practice to do shortly before a session.
If you are driving to a studio for the session, just ignore the people in the cars next to you at red lights. If it helps, hold your phone up to your ear and they might not find it so odd.
This exercise will help you loosen up your facial muscles and aid in quickly getting through tough enunciations or combinations of words.
---
Give It More Bite
Here's one I learned from a veteran local voice talent. Hold a pencil between your teeth like a bridle bit as far back as you can while reading a script.
Try to speak as clearly as you can. Do this for a few reads and then take the pencil out of your mouth and read the script again. You'll be surprised at how much it improves your clarity of speech.

I have also heard that you can do this with a wine cork between your teeth, but that could lead down too many different avenues. You may have to call it a night once the wine is open.
---
Blowin' In The Wind
Hold a small piece of paper, like a store receipt, in front of your mouth as you say,
"Peter Piper Picked a Peck of Pickled Peppers"
Keep trying until you are able to reduce the amount that the paper moves when you speak.
And don't cheat by holding it further away each time!

This is a good practice for taming your plosives and avoiding the popping Ps.
---
Is Your Compressor A Compensator?
If you're use to recording while using a compressor, practice recording without using one.
If you can maintain even levels without relying on a compressor you will develop better mic technique and your voice over work will have a more consistent and natural sound.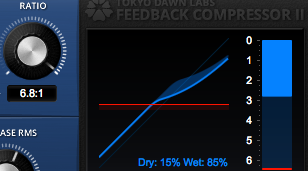 Your compressor will not have to work so hard. You might be surprised to find how much your compressor is compensating for too much head movement and fluctuations in your distance from the mic.
Today's cars are built with sophisticated computers in them that are constantly adjusting things behind the scenes.
They even make changes when things are not exactly right so that they appear to be right as much as possible.
But, they could also be covering up issues that you don't realize are there. And the problems get worse.
Turn of the tools that make you sound good and try to sound good without them.
There is a process for mixing in the music industry where you do your entire mix in mono. Making sure you can hear a good balance of every instrument.
Then when you flip back to stereo, your mix takes on incredible new life.
If you can master recording your voice without compression, you will be amazed at how good you will sound when you turn the compressor back on.
Here's another great side affect. Engineers will be impressed with you, too.
---
Save Your Scripts!
You should always save your scripts from previous jobs. First of all, it is an easy way to keep your billing straight.
And second, you have an ever-growing library of practice material. Keep them handy so that they are easy to access.
I remember someone saying to me…
If you want to get better at playing your guitar, don't pack it up every time you finish practicing.
Leave it out on a stand and ready to go at any given time. You'll be tempted to pick it up much more often.
Using scripts that you've already recorded can get you warmed up quickly before moving on to some of these other techniques.
It's the same principle. People who play instruments don't just start playing something new when they pick it up to practice.
They warm up with what they are already familiar with that gets them quickly in the groove and gaining confidence.
---
A Breath Is Worth A Dozen Words
People just getting into voice work sometimes forget to breathe. The only way words come out of your mouth is because air is moving across your vocal cords.
If you stop breathing, sound will get strangled and eventually stop.
Some people will take a breath and then say a sentence and then let all the breath out at the end.
Not only does that sound choked, but you are now taking up the time of two breaths between sentences. One to let the air out, and one to take another breath in.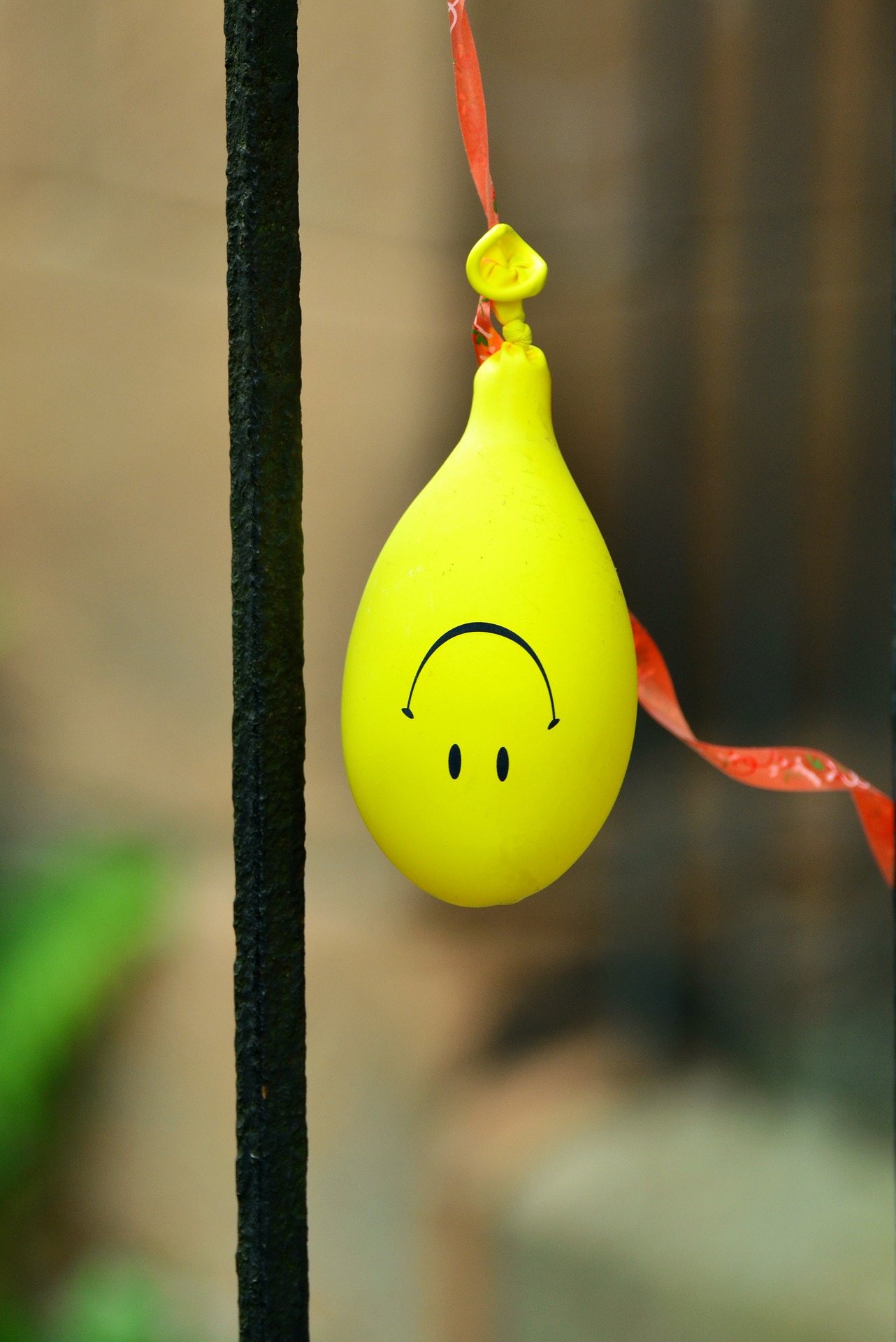 Picture holding an inflated balloon and reading copy. After you complete a line, you suddenly let all the air out of the balloon. Do you see the problem?
You don't talk that way in normal conversation, do you?
Air should escape your lungs AS you are speaking. In relative proportion to your words.
To the point where your lungs are NEARLY empty, not completely empty. So that when you reach the end of a sentence, all you need to do is inhale.
Always reserve some air so that you are not completely out, without holding it all in so that you have to suddenly exhale to get another breath in.
Practice scanning the text with your peripheral vision as you read so that you can recognize punctuation, before you get there, as the place to take your breath. Then adjust your breath accordingly.
This is the problem with copy that is entirely upper case. There is no recognizable punctuation to allow for proper breathing. It also negatively affects your ability to inflect.
---
The More Fun You Have The Easier It Gets
If you are doing what you love, it should be fun to do it. Keep practicing and coming up with different ways to make the practice an enjoyable process.
If you practice these things regularly you will find that they become second nature to you. You don't have to be gifted. But you can get to the point where it looks that way to others.
Being able to walk into a studio after having practiced hundreds of scripts and techniques in your spare time will make your voice work easy and fun.
You will be ready for any situation and feel confident and relaxed to deliver a desired performance that will have clients calling you back for more. And that's what it's all about.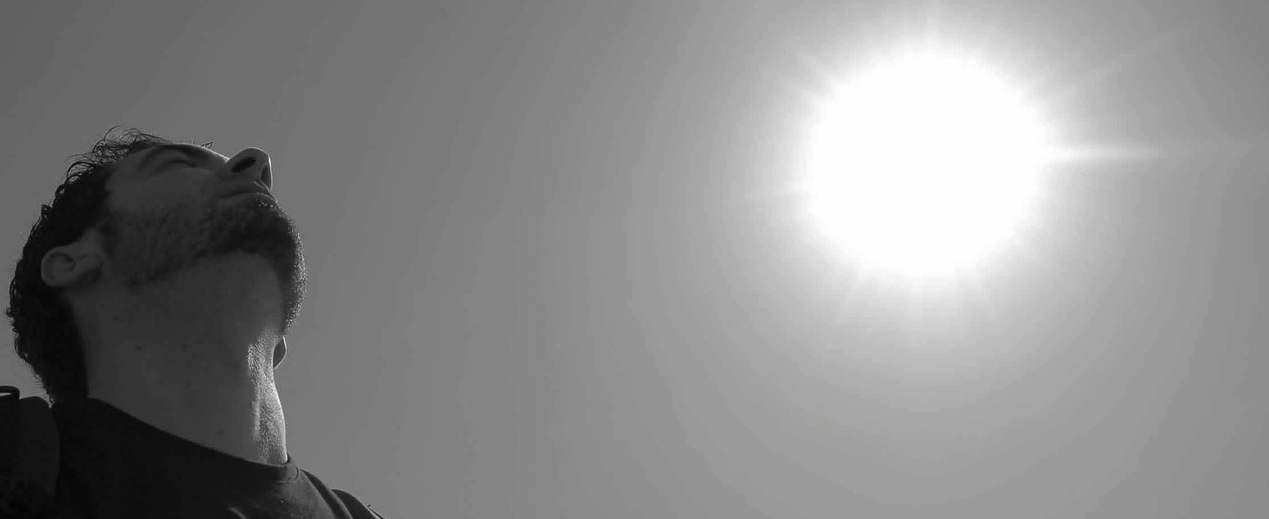 I'm sure I will come up with more voice over practice exercises anyone can do. For now, this should keep you plenty busy.
Do you have any additional tricks that have helped you improve your skill?
Share them in the comments and help someone else with their craft.
Please share this post if you found it helpful.